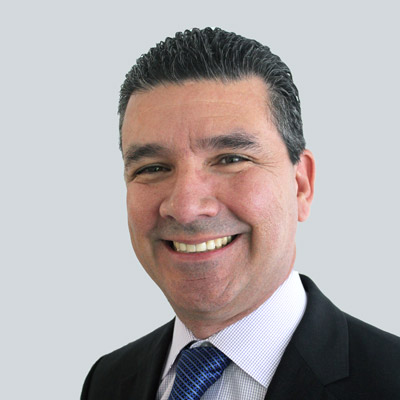 Dr. Jorge L. Estrella, M.D.
President & Chief Medical Officer
---
Dr. Estrella is the founding President & Chief Medical Officer at the ESTERN Medical (CRO) International Group, a Contract Clinical Research Organization for US North America & Latin America.
Dr. Estrella is responsible for evaluating Biotech's, Pharmaceutical and Medical Device Companies with novel R&D technologies, as well as potential business alliances and strategic partnership collaborations to determine the company pipeline, operational strategic priorities and influence the company R&D organizational strategy senior management across all of its business units.
Dr. Estrella brings more than 25 years of experience in the clinical research & development (R&D) programs, in diverse international corporate pharmaceutical and medical device companies, with an extensive experience in all clinical trial phases of Cardiovascular, CNS, Infectious Diseases and Diagnostic Radiological Imaging, bringing a unique combination of entrepreneurial, scientific business expertise to those novel R&D products into present and future global markets and clinical indications approvals.
Dr. Estrella has held diverse senior executive positions in some of the top and most prestigious Medical Research and Clinical Development International Companies such as EPIX Pharmaceuticals, Inc in Cambridge, Massachusetts, as the Head Director Clinical Development. During his work life at EPIX, he was in charge of the most important company novel research drug development clinical compounds INDs & NDAs agents brand name Vasovist® (gadofosveset Trisodium) or also known as ABLAVAR®, the first Imaging Agent approved for Magnetic Resonance Angiography (MRA / MRI) in the U.S., an injectable intravascular contrast agent designed to provide improved imaging of the cardiovascular and peripheral artery system through magnetic resonance angiography imaging (MRA / MRI), approved for global marketing in the United States , Europe and in 40 countries; and EP-2104R, a diagnostic radiological imaging novel pharmaceutical agent under present development, designed for enabling detection of blood clots using Magnetic Resonance Imaging.
Prior to joining EPIX Pharmaceuticals, he worked in the Cardiovascular Medical Device industry as the Senior Physician Director Clinical Trials Coordinator at the Guidant Corporation Inc. (now known as Boston Scientific Inc & Abbott Vascular), at the Advanced Cardiovascular Systems (ACS), Peripheral & Stent Division in Santa Clara California, having culminating with Guidant with the HERCULINK® Stent platforms.
Dr. Estrella also acquired a vast experience and extensive knowledge in the medical clinical research department at Janssen Pharmaceuticals, Inc., working in collaboration in the global clinical CNS development of RISPERDAL® (Risperidone) and Antipsychotic drugs, used to treat symptoms of psychiatric disorders such as schizophrenia and bipolar disorder.
Dr. Estrella is internationally well recognized for his broad expertise in global clinical research development in the biotech, pharmaceutical and medical device scientific community in some of the most prestigious medical and academic institutions.
Dr. Estrella received his medical degree from the Autonomous University of Guadalajara in Mexico (UAG). He completed his residency training at the National Institute of Nutrition in Mexico City at the Department of Internal Medicine, where he completed his clinical and research medical training.