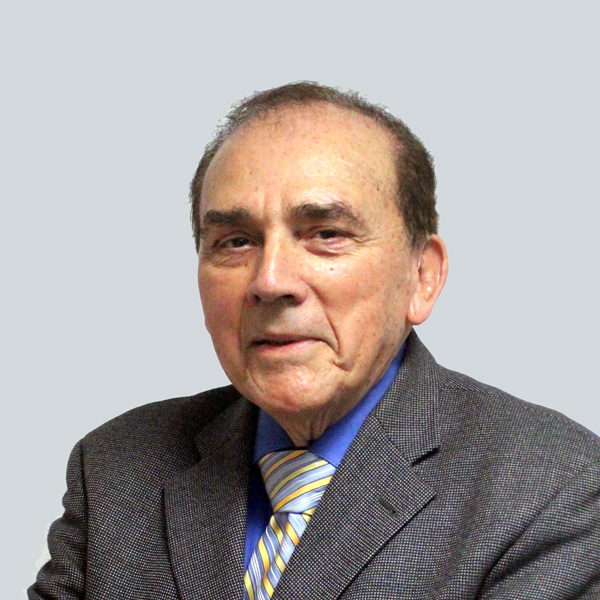 Dr. Jorge E. Estrella, MD Sr.
Director Medical Affairs.
---
Dr. Estrella joined ESTERN Medical in 2002 from S.M. of Mexico, a clinical gerontology and geriatric clinic focused on cellular enzymatic therapy antibodies and protein therapeutics.
Dr. Estrella has over 47 years of experience as a clinician, academic professor and researcher and is a key asset at ESTERN Medical in the knowledge of pharmaceutics and business development in the Latin America and European markets.
His previous track record was bringing the first wave of early geriatrics and gerontology treatments to Latin America from Europe and being previously part of a major distribution company in Mexico. Currently he still works with new emerging pharmaceutical companies as a key opinion leader.
Dr. Estrella obtained his Medical Degree from the Universidad Autónoma de México. He completed his internship and residency training in Internal Medicine –and Gerentologie Geriatrics at the Institutul National Gerentologie in Bucharest, Romania, with international renowned Professor, Dr. Ana Aslan M.D.